Bathroom installation by experienced fitters in Richmond, London
RICHMOND
Professional Bathroom Fitters in Richmond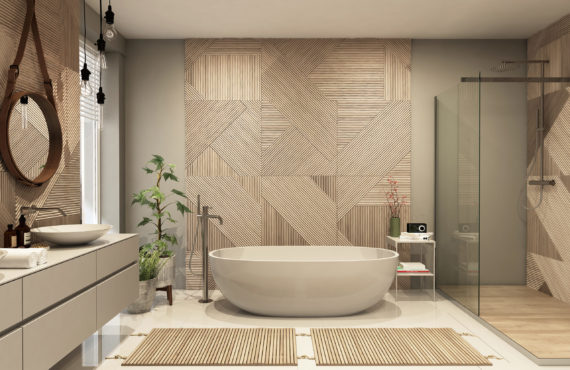 WHY CHOOSE US
We are professional company, with many years of experience in building industry. Our aim is to provide high quality work using the best materials on the market.
We can build new bathroom or completely refurbish your existing one. Our team of experienced plumbers, electricians and general builders can create miracles in your bathroom. Our experienced tilers, can put any type of tiles on your bathroom wall and floor.
Please contact us to arrange a visit in Richmond area. We can discuss the details and prepare free quote for you. When the quote is accepted we start work at the time convenient for you.
You can also call us on 07383 965 993, or send us an email to contact@bathroomslondon.co.uk.
What can we do for you?
We can do all kind of jobs that can be done in the bathroom. Our main services are listed below:
Design, supply and install new bathroom
Building shower room
Building wet room
Building en suite
Building cloakroom
Rebuilding existing bathroom
Each bathroom refurbishment is different, but it always contains most of the below steps:
Remove (bath tube or shower, sink, toilet, tiles & grout, light fixtures, plumbing fixtures, plaster or drywall)
Replace wall and floor boards
Plastering
Tile walls and floor
Install radiators or floor heating
Do plumbing and electrical works
Painting and decorating
Fitting shower, bath tube, sink, toilet
Mounting bathroom accessories and furniture
Bathroom refurbishment materials supply
Apart from skilled professional to do a bathroom design and installation, high quality materials are essential to achieve stunning look of the renovated bathroom. We can provide all materials needed to perform your bathroom fitting. We always use trusted brands when selecting materials for bathroom refurb. The most common materials used when doing bathroom renovation:
Plywood
MDF
Chipboard
Hardboard
Plaster boards
Plaster
Tile adhesive
Tile grout
Plumbing fixtures
Electrical fixtures
Wall and floor tiles.
Very common practice among our previous customers was that they supplied the wall and floor tiles. That way gives us confidence the selected tiles fulfil customers expectations.
Do not hesitate to contact us if you need other service in your bathroom
Our professional team can deal with any kind of work, that you need. Some of them are listed below:
Tiling
Fitting new silicone
Replace existing silicone
Regrouting
Fitting new bath, shower, toilet, basin, etc
Fitting new furniture
Handing shelves, toilet roll holder, mirror, etc
Let us take care of your bathroom needs
At Bathrooms London, we have been supplying and installing bathrooms in the UK for over 10 years – no one knows more about bathrooms.